22.09.2023 | Authors: Lu An Mendez y Camilo Arratia
Para leer en español, cliquea aquí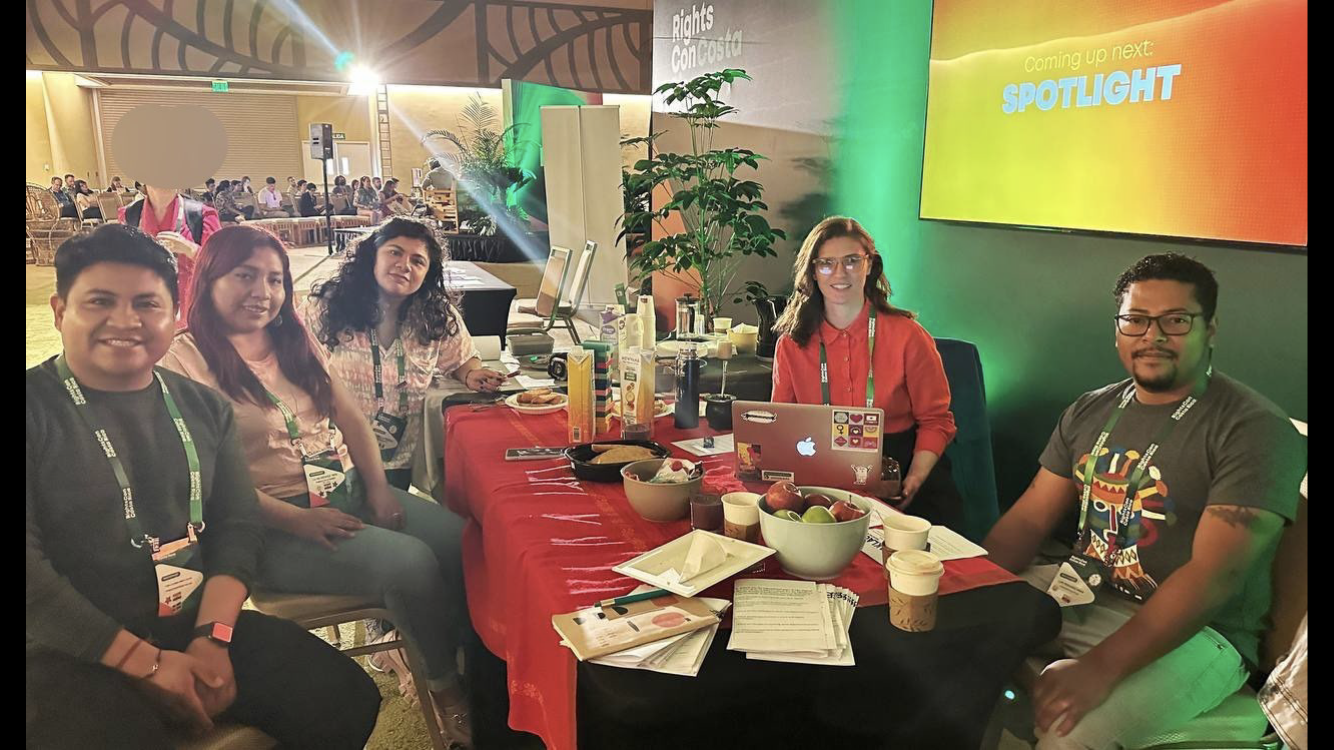 Today, digital education has become a fundamental part of the education system worldwide. However, its implementation has revealed several gaps and challenges that affect its access and quality for Latin American countries. In this article, we will explore some examples of educational gaps based on the notes from a roundtable organised by JAAKLAC at RightsCon Costa Rica 2023. We participated in this activity together with Hiperderecho, Conexión Educativa, Causas Digitales, el CLIP, Tactical Tech, Cooperativa Tierra Común, Proyecto Tor, COSINT, Amnesty International and Código Sur.
Infrastructure and teacher training gap in Bolivia
In Bolivia, the launch of a new educational framework that includes digital aspects has led to a debate on the preparation of adequate infrastructure and training for teachers. Although the curriculum now includes robotics and digital security, there is a lack of focus and tools on how to implement these teachings. Insufficient infrastructure (quality internet connection, access to devices such as computers and tablets) and lack of adequate teacher training represent a gap that limits access to quality digital education for Bolivian students. According to data from the Special Report "Universalising access to digital technologies to address the effects of COVID-19" published by ECLAC, in Bolivia, El Salvador, Paraguay and Peru, more than 90% of rural households do not have internet connection.
At the same time, digital literacy efforts have sometimes been undermined by the imaginaries of the younger generations as "digital natives". These myths around digital literacy just because they were born after a certain decade were reinforced by the popular "hole-in-the-wall" case. This experiment demonstrated how children in a poor neighbourhood in India appropriated a computer without the mediation of teachers. However, the pandemic demonstrated globally that the assumption of digital natives was wrong, as many young people faced difficulties in accessing and using basic digital technologies, such as creating emails.
This digital education gap highlighted the importance of including adequate digital literacy in the curriculum, which is not only focused on building digital skills but also on promoting critical competences to identify risks on the Internet and build an autonomous ownership.
Digital Gender Gap Bolivia and Peru
Studies on gender digital divides in our region reveal inequalities in access to and use of digital technologies among adolescents.
The report "Beyond the Digital Divide" ("Más allá de la Brecha Digital") conducted in La Paz by the InternetBolivia.org Foundation shows high mobile ownership by women and a low digital divide. However, a closer look at the experiences of these women shows that, even when they do have access to a mobile device, there is a persistent and growing gap in meaningful use. These differences increase as technologies become more sophisticated and expensive. Moreover, regardless of their geographic area, part of the experience of younger girls when they go online is that of adult surveillance of their activities, either through automated or manual controls. This is not insignificant, given that surveillance of children and adolescents can have a profound effect on their understanding of privacy and also on the development of digital skills, as young women may be limited in their opportunities to participate in the digital environment.
In Peru, despite advances in digital education, it faces obstacles due to conservatism and gender stereotypes. A teacher training programme focused on gender and technology implemented by the Ministry of Education faced resistance due to entrenched conceptions about the role of gender in technology. In addition, studies of digital divides in the country have reinforced gender roles, such as the idea that men are more interested in programming than women, perpetuating inequalities in access to and use of digital technologies.
Opportunities for bridging digital divides
Despite the challenges we face in digital education, there are also significant opportunities to close the digital divide and improve access to and quality of education for young people. Some of the key points of progress intersect with the implementation of hybrid educational formats, developing critical awareness and intercultural competences.
Hybrid education, combining face-to-face and online methods, can be a solution to address infrastructure gaps and facilitate the development of digital skills in students. In addition, digital tools can be used in the classroom to foster more interactive and participatory learning.
It is essential to integrate the teaching of critical thinking and digital rights into the educational curriculum. Schools must learn to be responsible and ethical users of technology, understanding the importance of protecting their privacy and respecting online rights.
Digital education must be adapted to the specific needs of each community and promote intercultural and gender inclusion. It is essential to provide programmes and training that promote equal opportunities for all learners, regardless of gender or cultural background.
Encourage research and data activism.
There is a need to conduct research and collect comprehensive data on educational divides in the digital age to better understand the specific needs and challenges of each community. This information will enable informed and effective educational decision-making.
In conclusion, digital education offers unprecedented opportunities to improve the quality and reach of education worldwide. However, we must also address the challenges it poses, especially in terms of access and equity. By closing education gaps and harnessing the opportunities that digital education offers, we can move towards a more inclusive, equitable and future-ready education. Only through a joint effort of society, governments and educational institutions can we achieve quality digital education for all learners.
Be part of the dialogue:
Connect with the other blogs, podcasts and activities of the Critical Digital Education for All campaign.

From 15 September on, we will publish the main results on the social networks of JAAKLAC (@jaaklac #EducacionDigital #DigitalEducation) and allied organisations.

On Saturday 16 September we organised a stand at the Feira Global Gathering. We will also share news, expanding conversations and partnerships to research, create and advocate for quality digital education.

We are waiting for you! We will be dynamically updating the website with links to blogs, podcasts and upcoming campaign activities.
Send us your ideas, questions or comments to jallalla [at] jaaklac [dot] org.